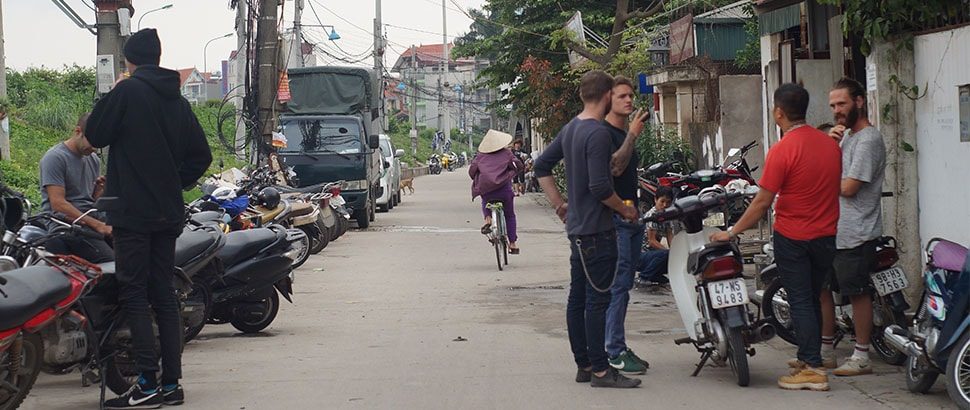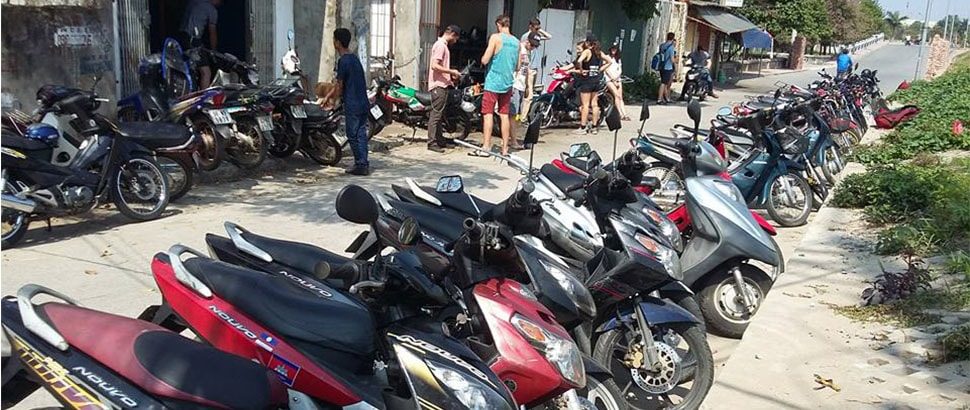 Warning
: count(): Parameter must be an array or an object that implements Countable in
/home/jameshan/public_html/jameshanoimotorbikes/wp-includes/post-template.php
on line
284
Warning
: count(): Parameter must be an array or an object that implements Countable in
/home/jameshan/public_html/jameshanoimotorbikes/wp-includes/post-template.php
on line
285
Hanoi Motorbike Rental and Sales, Vietnam
By James Hanoi Motorbikes company
Welcome to the official homepage of James Hanoi Motorbikes – a motorbike rental business based in Hanoi, Northern Vietnam.
James Hanoi Motorbikes has BUILT A BUSINESS that is known and recommended by everyone, travelers and friends in the industry for Motorbike rental and sales.
The team is led by James who has built a sterling reputation because of his expertise and enthusiasm.
James Hanoi Motorbikes understands that bikes are more than just a mode of transport, it's a lifestyle and a custom feeling of enjoyment while in Vietnam. We truly UNDERSTAND your passion of being on a road bike as well as a dirt bike.
Before heading on your way, we make sure that the bike is in top condition and offer you bike maintain advice, while you are on your planned route. Accept our INSTRUCTIONS to help ensure a great experience. Here we provide reliable and straightforward services to travelers.
If you want to rent a motorbike in Vietnam from a good and reliable place, this is the right place to go
Why Choose James Hanoi Motorbikes
A wide range of motorbikes for rent and sale
Provide bike accessories like helmets, bungee cords, luggage racks, gloves, mobile holders, usb chargers, elbow/knee guards
Route Planning: We give you advice, tips, recommendations on your planned route
Experienced maintenance and repair team
Reliable and straightforward services
Guarantee to buy back your motorbike at 50%-70% of its original price in Hanoi and Ho Chi Minh mechanic thanks to our network of shops and partners
Support 24/7, quick ANSWERS to solve your PROBLEMS on the way or To get past language BARRIERS WHEN talking to other mechanics. Just contact us any time of day via telephone, facebook or whatsapp
On the way down to Southern Vietnam, we provide you with a FREE bike check in Hue city, Nha Trang city and Sai Gon to ensure a good performance for your bike
At our shop, you can easily test drive at a safe and easy location
Easy deposit: Either passport or cash (accept deposit via Paypal)
Mohamed Reza from Singapore
I rented a Honda Win detech 125cc from James Hanoi Motorbikes in Hanoi to the loop and then Ninh Binh-Ha Long Bay. This was one of my highlights while in Vienam. Firstly I was a bit hesitant to ride a motorbike in Vietnam so then the guy named Luan who gave me a ride lesson nearby the shop (good place to test) to get more confident on the bike. Before picking up one Honda win, they took me to the storage where there were a lots of new Honda Win in great condition, It was easy to rent one bike for me. Throughout the trip, my bike had zero problems within 15 days. Really appreciate their service and the prompt response. When I come back to Vietnam, I'll definitely rent a motorbike here again.
Latest Products
Sorry, no posts matched your criteria.